karen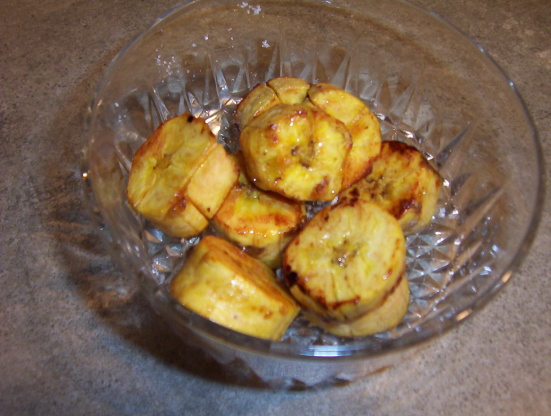 I think I found this in a newspaper. It's one of the easiest recipes I have and takes only a few minutes to make. The plaintains should be somewhat soft with black spots on the skin for these to come out right.
Combine plantains, sugar & salt. Toss well.
Melt butter in non-stick skillet and sauté plantains over medium heat for about 5 minutes, or until browned, turning to brown both sides.