Macaroni and Fontina Cheese
gailanng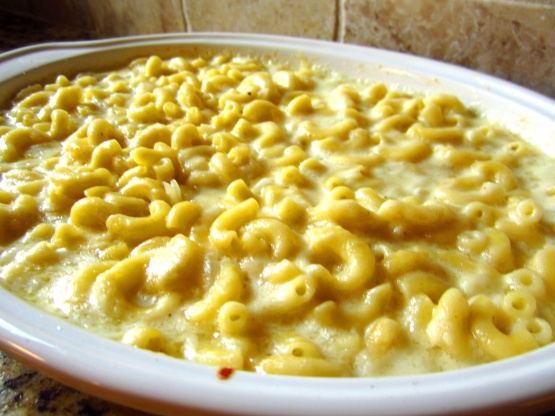 My husband loves Mac 'n Cheese, I don't. I found this recipe on the back of a box of elbows and adapted it to suit us both.
Butter 2 quart casserole dish.
Cook macaroni, drain, rinse under cold water, and drain again.
Add macaroni to casserole dish.
Sauté onions in butter, over medium heat, until translucent and tender.
Stir in flour and salt, stirring constantly.
Slowly add milk stirring constantly to blend.
Remove from heat.
Add Fontina cheese, and 1/4 cup of the Parmesan cheese.
Mix together gently, and pour into casserole dish, and mix with macaroni.
Top with remaining 1/4 cup Parmesan cheese.
Bake at 350° F 30-35 minutes, or until heated through and golden on the top.