Low Fat Dark Chocolate Muffins
Redsie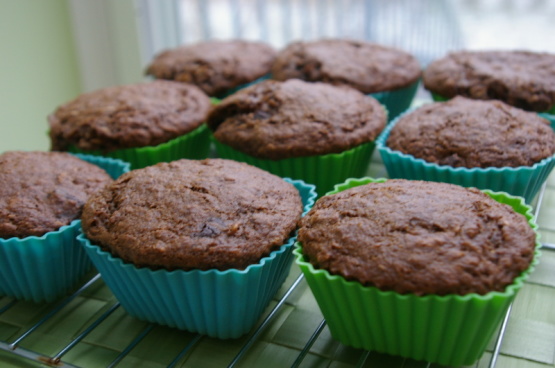 These muffins are sweet and chocolatey; you'd never guess they're low fat. Soaking time for oats allowed for in times given.
Soak the oats in milk for about one hour.
Preheat the oven to 400 degrees and then spray the muffin pan with cooking spray.
Combine the oat mixture with the applesauce and egg whites, and mix until combined.
In a separate bowl, whisk the dry ingredients together.
Add the wet ingredients to the dry mix until just combined.
Add the chopped chocolate.
Do not over-mix of the muffins will be tough.
Spoon the mixture into the muffin pan making 12 muffins.
Bake for 20-25 minutes, or until done.
Remove from pan and enjoy.