Low-Fat Clam & Vegetable Chowder
Derf2440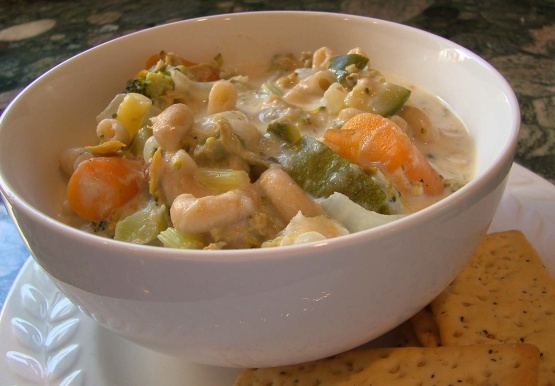 Made this tonight and it's good but kind of bland. I even added some Red Pepper Flakes to spice it up. It's filling definitely but the taste was just kind of bland to me. Maybe next time I'll have 2 garlic cloves chopped instead of the Red pepper Flakes. I gave 3 stars for it being filling but maybe I did something wrong because it had little taste to me.
Prepare pasta according to package directions and drain. Rinse pasta under cold water to cool.
Combine 2 1/2 cups milk, vegetables, thyme, paprika and pasta in a saucepan. Cook over medium heat until hot but not boiling.
Combine remaining 1/2 cup milk and cornstarch and mix until cornstarch dissolves.
Stir cornstarch into soup and return to simmer.
Add clams and simmer for 3 minutes.
Season with salt and cracked black pepper.