Low-Carb Low-Cal Low-Fat Frosty Pudding Treat
teresas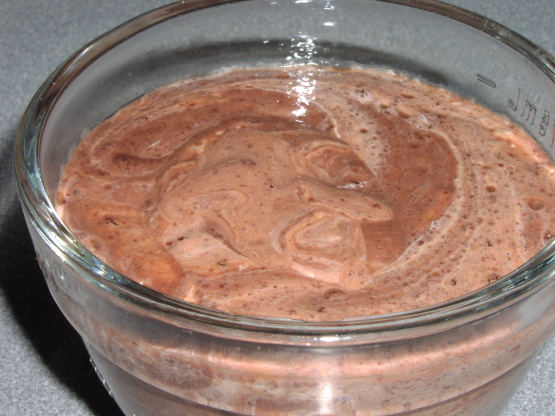 This was passed onto me by the trainer at my gym. It was meant to solve my cravings for frozen yogurt...it did!

Low-calorie and low-fat I can see, but sugar free does not equal low-carb. Pudding companies lower the fat content by replacing it with cornstarch which is very high in carbs, and significantly raises the glycemic impact of this dessert. Low-fat dieters--enjoy! Low-carb dieters--beware! This dessert WILL raise your insulin, taking you out of the lipolysis/ketosis (fat-loss) you're working so hard towards!
Prepare pudding with milk as directed on box.
Gently fold in Cool Whip.
Place into 4 individual serving dishes and freeze for about 30 minutes.