Kathy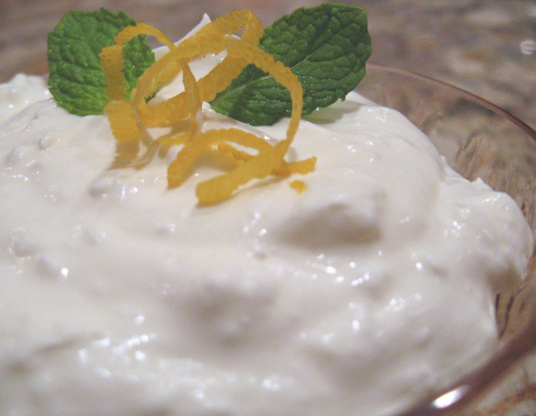 This is a quick, satisfying low carb dessert, prefect for Atkins or Somersizing. It is NOT low fat.

This was good as written, but I made a few additions that imrproved it. First, I added just a little lemon zest as I mixed it -- maybe 1/8 of a teaspoon. Then I layered it in a glad bowl with a blueberry topping. The topping was 1/2 cup blueberries simmered on the stove with 1/2 t sugar and 2 t of splenda and 2 TBS of water. Once tihs simmered and turned into a syrup I let it cool. Then poured in on a layer of the lemon mixture. Then I toped it with the other lemon mixture and swirled it. As a Type 2 diabetic I have found that blueberries don't bother my blood sugar but everyone is different so you might want to double check yours!
Sweeten the cream with the lemonade mix, to taste; use no more than one little tub from the container.
Beat in softened cream cheese.
Chill for 30 minutes.