Munch970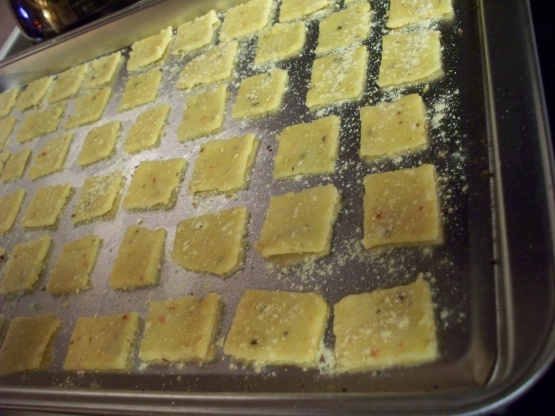 I found this on the Tiana coconut website. It uses coconut and almond flours. The description says "This is a delicious wheat-free, sugar-free snack that is quick and easy to make. They look like cookies with a crispy cookie-like texture but the taste is distinctly that of a cracker."

Really really good, quick and easy. I spread the dough between two sheets of parchment, and just bake it like that, comes out perfect and pops right off the sheets. They do taste best fresh out of the oven, but are decent when reheated back in the oven for 3-5 minutes (microwave makes them soggy). Great in place of chips for nachos, in dips or just as is.
Blend together almond flour, eggs, butter, salt and cheese. Add coconut flour and kneed the dough in your hands for 2 to 3 minutes.
Form dough into 1 inch balls, place on an un greased cookie sheet and flatten to a diameter of about 2 to 2½ inches.
Bake at 400°F for 15 minutes. These crackers taste best straight from oven and slightly crisp. Leftover crackers can be reheated at 400°F for about 4 minutes. Makes about 16 crackers.
Note: Almond flour can be replaced with nut meal if desired. To make nut meal grind raw nuts in a food processor. You may use almonds, pecans, walnuts or any nut of your choice.