Lobel's Guide to Grilling The Perfect Steak
Mitakola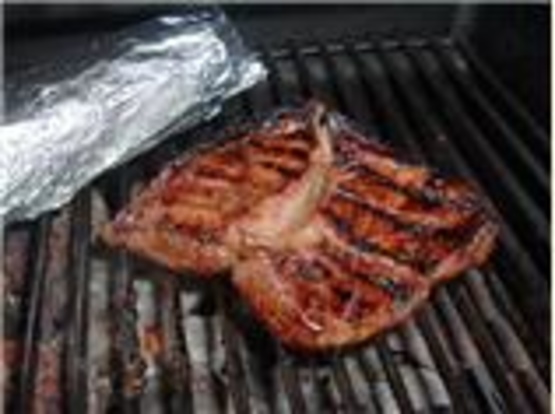 From the famed Lobel Brothers Butchershop in New York. Not really a recipe, but a guide to grilling or broiling a perfect steak!

We'll use this "recipe" from here on out. I always hesitate to make a steak at home because I can't get it right. Now I can! I am super happy about that! Thank you yooper! I know it's just steak, but this has really made my whole summer!!
steak, cuts of your choice
Meat should always be at room temperature before it is cooked.
Remove your steaks from the refrigerator at least half an hour before you are ready to cook.
Preheat broiler or grill to maximum temperature.
Rub both sides of the steaks with coarse or kosher salt and pepper.
Place the steaks 3 to 5 inches from the flame to sear the outside and seal in the juices.
Turn the steaks after 2 to 3 minutes.
After the steaks have been seared on both sides, remove from the heat, and brush both sides with extra virgin olive oil.
This will help form the crust that adds the touch of perfection.
Return the steaks to heat and cook on both sides to a desired doneness.
Transfer to warmed dinner plates or a platter, and let rest five minutes before serving.