Prep 15 mins
Cook 40 mins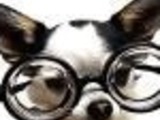 Rich and spicy and healthy and vegetarian and, despite the long list, really easy! Great over couscous and with Chermoulah on the side.
2 1⁄2 cups red lentils, well rinsed
6 cups unsalted vegetable stock (I use Roasted Vegetable Stock)
4 garlic cloves, chopped
3 medium sweet potatoes, peeled and cut into cubes
10 medium dates, seeded and chopped
2 cups tomatoes, peeled and chopped
2 red bell peppers, peeled, cored, seeded, medium dice
2 cups onions, medium dice
3 tablespoons fresh ginger, grated
2 teaspoons cayenne pepper (or to taste)
1 tablespoon ground cumin
1 tablespoon ground coriander
1 tablespoon star anise
1 bay leaf
2 tablespoons olive oil
3 tablespoons fresh parsley, chopped
salt and pepper
1 preserved lemon, rind of, diced
Directions
Heat a 6 quart Sauce Pot over medium high heat.
Add in olive oil and coat the pan.
Add in onions and spices.
Sweat onions until translucent.
Add in garlic, ginger and lentils and stir to coat with mixture.
Add in cold vegetable stock and bring to a boil, reduce heat and simmer for fifteen minutes.
Add in the sweet potatoes, chopped tomatoes, peppers, and dates.
Stir into mix and allow to cook for another 25 minutes or until the sweet potatoes are soft.
If tagine gets too thick, adjust consistency with vegetable stock or cold water.
Adjust seasoning with salt and pepper. Garnish with fresh parsley (or coriander) and preserved lemon for service.
Most Helpful
There's sweetnes and spicynes to this lovely red lentil dish. I served it with a dollop of yogurt and some coriander on top.
I did like this stew, but I didn't love love love it the way others did. I made it with very few alterations - I used the Roasted Vegetable Stock, which was wonderful, and I didn't have any star anise, but I did use fennel in the stock. I also added .5 tsp of nutmeg to the spice mixture. I like the sweetness of the stew, but it felt like it needed something else ... more spice, maybe? It may also be that it was my first lentil recipe and I'm still getting used to their taste. All in all, I recommend it to anyone interested in cooking with lentils and with new flavours, who likes a subtle sweetness in their foods. I just didn't go nuts over it!
I can't believe that I forgot to add the red pepper and tomato when they were sitting right on the counter. Since there are no sweet potatoes at the local market this time of year I used white. Here's the good part even with white spud and no red pepper or tomatoes it was still wonderful. The the seasoning combo works miracles and is really exquisite. My sincere apologies to Chef Kate for making a (great tasting) hash of her beautiful recipe.....and yes, I did use red lentils but they turn yellow when cooked, LOL.