Annacia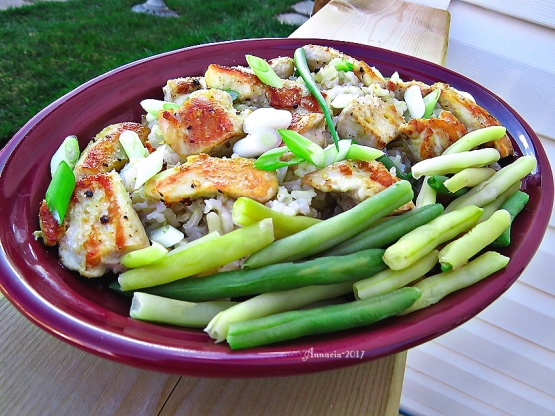 Found this in the February 2014 Food and Wine magazine...it's by chefs Todd Porter and Diane Cu...

Well, lets just start with the fact that I made 2 serving and ended up eating it all for dinner last evening. It was that good! I did skip the sesame oil only because I just couldn't justify buying a bottle for 1/4 tsp of oil when it's something that I never use. I put it on brown rice with some string beans for a bit of veg. Excellent flavor and texture and made in a flash. I just have to join the other reviewers and say, BRAVO.
In a large skillet, heat the olive oil.
Add the onion and cook over moderate heat, stirring until softened, 4 minutes.
Add the garlic and cook for 1 minute.
Add the chicken and cook over moderately high heat, stirring occasionally, until browned all over, 3 minutes.
Stir in the soy sauce and sesame oil, season with salt and pepper and stir=fry until the chicken is cooked through, 3 minutes longer.
Remove from the heat and stir in the lemon zest and lemon juice.
Season with salt, pepper and soy sauce.
Transfer the chicken to a platter, top with the slice scallion and serve with rice.