CJAY8248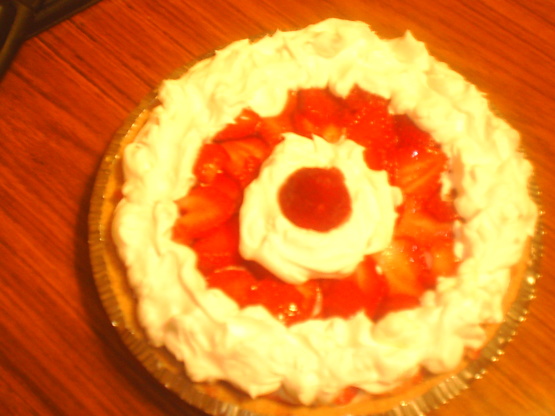 Using lemonade instead of fresh lemons gives this pie the right amount of sweetness to complement the berry mixture. And with only 10 minutes prep time, it couldn't be any simpler to make. NOTE: The cooking time listed below is actually the time need to refrigerate the pie before serving.
Beat cream cheese in large bowl with mixer until creamy. Gradually add concentrate, beating well after each addition. Whisk in 2 cups Cool whip; spoon into crust.
Refrigerate 4 hours or until firm. Meanwhile, toss berries with sugar. Refrigerate until ready to use.
Pipe or spoon remaining Cool Whip around edge of pie just before serving. Top with berry mixture.