BecR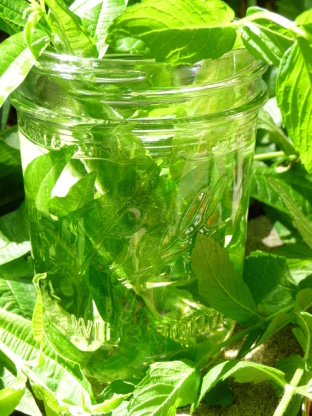 If you've never tried water infused with Lemon Verbena, you're missing a refreshing flavor of summer! So simple, for so much flavor! Also, adding a couple of leaves to a cup of hot tea adds a whole new dimension, and is a great pairing with iced tea. A beautiful and tasty herb which will grace your garden.
2 -3

sprigs lemon verbena (6-10 leaves each)
1⁄2 gallon water
Rinse the Lemon Verbena and add leaves to a 2 quart jar of water.
Set in the sun, as if making sun tea.
Enjoy the infused favor of Lemon Verbena!