Redsie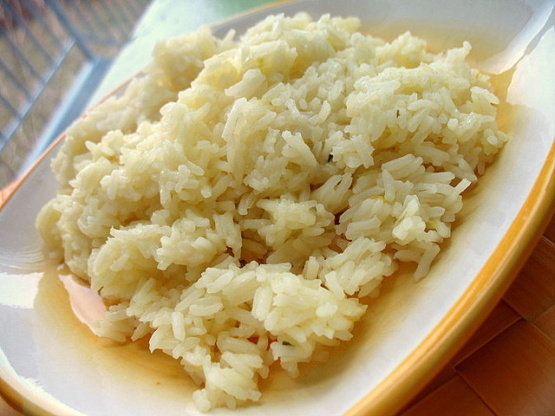 This recipe comes from The Ultimate Rice Cooker Cookbook. I recently tried this recipe with a Crockpot Chicken and it was wonderful. I hope you will love it too!

used lime zest and cilantro instead of lemon zest and parsley and it came out very good! used it on tacos with crock pot "roasted" chicken, salsa, and avocado....repeat recipe!
Place rinsed rice in the rice cooker bowl of your rice cooker.
Add the chicken stock and salt; stir to combine, then place the garlic in the center on top of the rice.
Close the cover and set for the regular cycle.
When the machine switches to the Keep Warm cycle, add the lemon zest, butter, and parsley; stir to combine.
Close the cover and let the rice steam for 10 minutes.
Fluff the rice with a wooden or plastic rice paddle or wooden spoon.
This rice will hold on Keep Warm for 1-2 hours.
Before serving, remove garlic and discard.
Serve hot.