msw2357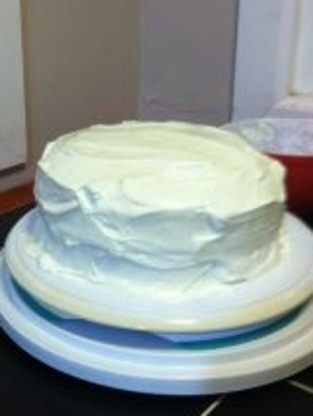 This recipe was given to me by a co-worker - and my family went wild for it! It is a cross between a lemon cake and lemon ice box pie - a true winner!

Very good cake. I made it for a party and the guests loved it. Note: if you make it on a hot day, allow more than 1/2 hour of refrigeration time for the cake and frosting to get really cold. Then, after it is frosted, keep it refrigerated.
Preheat the oven to 350°F.
Grease and flour 2 (8 or 9 inch) round cake pans.
Prepare cake by mixing together eggs, water, and oil with electric mixer.
Place batter in pans and bake 28-30 minutes.
Allow cake to cool 15 minutes then "flip" cakes out of the pans.
Allow cake to cool completely.
In a large bowl, blend together, the lemon juice and 2 cans of condensed milk until thick and smooth.
Reserve 1/2 of this mixture (about 1 1/2 c) to be used later.
Place the remaining mixture between the cake layer
With the remaining mixture, combine it with the whipped topping- this is to be used as frosting.
Place both the cake and the frosting in the refrigerator about 30 minutes, this make the frosting easier to work with.
Frost cake with frosting and place back into frig - this cakes is even better if kept in the frig overnight.