Lemon Herbed Roasted Chicken (Crock Pot)
dicentra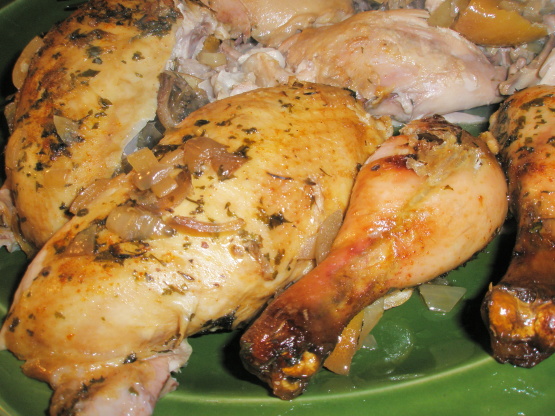 I made this chicken a couple of nights ago, and was disappointed at how dry it was. I cooked it on High for 6 hours. Maybe I will try a shorter cooking time when I try it again.
Rinse chicken well and pat dry; remove any excess fat
Place onion in the cavity of the chicken and rub skin with butter (or margarine)
Place in crock pot
Squeeze the juice of the lemon over the chicken and sprinkle with remaining seasonings
Cover and cook on LOW 10 hours (HIGH 6 hours).