Lemon Cream Cheese Brownies
Prep 20 mins
Cook 45 mins

Moist and Delicious with an Extreme Lemon Flavor!
1st Layer

1 (18 ounce) boxof duncan hines moist deluxe lemon supreme cake mix
1 cup chunky applesauce (I use Mott's)
1 extra large egg

2nd Layer

2 (16 ounce) boxesof softened cream cheese
2 extra large eggs
1 cup powdered sugar
1 teaspoon lemon extract or 1 teaspoon lemon flavoring
Directions
Preheat oven to 350°.
Mix 1st layer ingredients and pour into a greased or sprayed 9x13 cake pan and set aside.
Next, mix 2nd layer ingredients and spoon gently over the 1st layer until its covered (this layer can be piped on using a icing bag, I find its easier than spreading).
Last, using a butter knife, cut into the layers as if you were swirling it to mix it, so that some of the 2nd layer goes close to the bottom of the pan. (I make several "S" shaped strokes).
Bake Brownies for 35 minutes and turn off the oven, but leave Brownies in the oven for 10 minutes more.
Remove from the oven and let Brownies cool completely!
Slice and enjoy.
These Brownies can be refrigerated for up to a week.
They are delicious cold and taste like Lemon Cheesecake!
Reviews
Most Helpful
This turned out really nice. I love the denseness of the cake part and the cream cheese added makes it a little different from your ordinary 'brownie.' I did think the cream cheese part needed more sweetness. I think next time I'll try granular sugar instead of the powdered sugar or increase the powdered sugar by 50%. I think for this batch I made, I will make a lemon glaze and drizzle it on top to sweeten it up a little more. I might even try this with a strawberry cake mix! A definite keeper for me!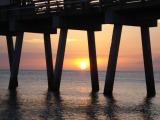 These were good.I lowered the carbs & calories by using unsweetened applesauce and replacing the pwd. sugar with splenda.They look nice also.