Lemon-Basil Stuffed Fish Fillets
David04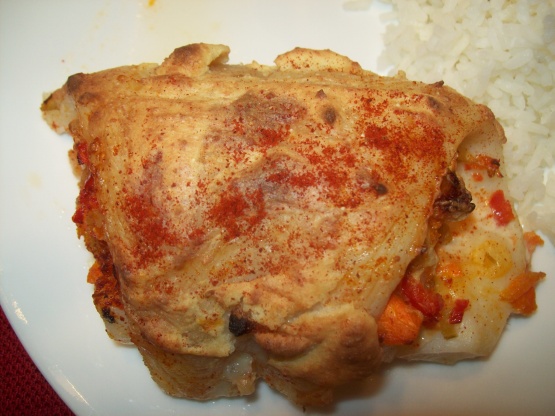 Another variation of stuffed fish. Use your favorite fillets for this one.
Preheat oven to 400°F.
Rinse fillets, pat dry with paper towels.
If making 4 large fillets, place 2 lemon wedges, 1/2 tablespoon of the basil and 1/4 of the spinach into center of each fillet. Roll lengthwise and seal with a toothpick. (If making 8 smaller fillets, use 1 lemon wedge and 1/8 of the spinach along with 1/2 tablespoon of basil.).
Place filets, seam side down, into coated casserole dish.
In small bowl combine cheese, mayonnaise, and mustard.
Spread over fish.
Bake 20 minutes until the fish flakes easily with fork.