Leek, Potato, and Tarragon Soup
Prep 20 mins
Cook 25 mins

Recipe found on Epicurious.com - Bon Appetit/April 2003 edition. A very nice soup to make for the chilly months ahead.
Directions
In a large heavy pot melt the butter over medium heat. Add the leeks, onion, garlic, and 2 tablespoons of water and cook approximately 10 minutes or until the leeks are golden brown.
Add potatoes and broth, bring to a boil. Reduce heat to low and simmer approximately 10 minutes or until potatoes are fork tender. Stir in tarragon, cream and yogurt, season to taste with salt and pepper.
Serve immediately.
Reviews
Most Helpful
Great recipe. Quick and tasty. The tarragon and yogurt really added some zing. I think with a can of minced clams, this would be great clam chowder also. Made for Spring 2014 PAC.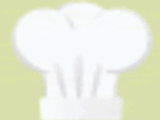 We really enjoyed this tasty soup Lauralie. My dh went back and finished the pot, unheard of for him. Thank you so much for sharing this wonderful recipe. The soup has perfect textures and the flavor is out of this world. Made exactly as written, wouldn't change a thing. Loved the addition of the yogurt and tarragon in the soup. Used tarragon from my garden. What a treat. I'll be making this lovely soup often. Made for 123 tag
Loved this soup & will definitely make it again (& again). I accidentally diced a whole pound of potatoes so added them all. We thought the soup was fantastic. I may try adding some crumbled bacon to the next batch.