Leek, Potato, and Tarragon Soup
claurena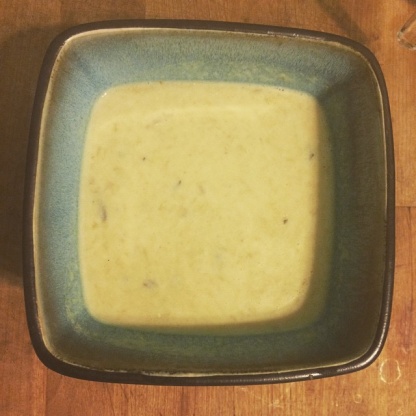 Recipe found on Epicurious.com - Bon Appetit/April 2003 edition. A very nice soup to make for the chilly months ahead.

Great recipe. Quick and tasty. The tarragon and yogurt really added some zing. I think with a can of minced clams, this would be great clam chowder also. Made for Spring 2014 PAC.
In a large heavy pot melt the butter over medium heat. Add the leeks, onion, garlic, and 2 tablespoons of water and cook approximately 10 minutes or until the leeks are golden brown.
Add potatoes and broth, bring to a boil. Reduce heat to low and simmer approximately 10 minutes or until potatoes are fork tender. Stir in tarragon, cream and yogurt, season to taste with salt and pepper.
Serve immediately.