Isabeau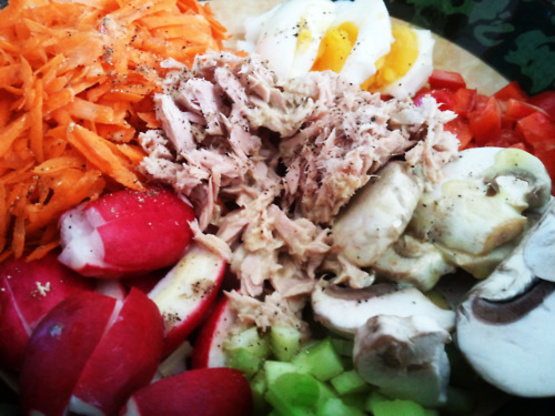 Here is an excellent example of a colourful, healthy meal that I put together from the memory of what my husband's grandparents regularly have for lunch in Niger. It is a leafless version of Salad Nicoise.
Choose vegetables that you like, the more colourful the better. All I have given are optional.
Arrange vegetables and tuna (half a can each) so that they look nice on individual plates or a platter.
Combine ingredients for dressing in screw top jar and shake well. Serve over salad.