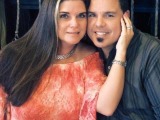 This recipe comes out of a book called A LITTLE TASTE OF TEXAS. It is a very good dip!
Directions
Mix mayonnaise, sour cream and taco seasoning and set aside.
On a large platter or 9 X 13 casserole dish spread refried beans as the first layer of the dip.
Next spread the guacamole.
Then cover with the sour cream and mayonnaise mixture.
Sprinkle with the cheddar cheese.
Top with black olives, tomatoes and green onions.
Serve with Tostados.
Reviews
Most Helpful
Great recipe! Used it for a graduation open house and people loved it. Easy to put together and easy to make a bigger batch.