Boomette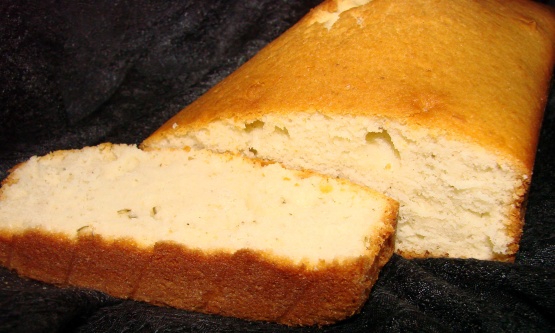 I made this cake few times already and it is always a success. Easy to do, very refreshing. Brought it to my DH Christmas stuff party and everything was gone. Something different without being weird. I think I got this recipe from Familly Circle magazine few years ago. The recipe makes 2 loves.

Super De-lish! Worked OK when I halved the recipe for one loaf, too. I used a little more lavender then the recipe called for and it wasn't too strong. I love lavender!!! :-) We were very impressed with the texture of the cake. Thanks Heidi!
Heat oven to 350°F Grease and flour two 8 1/2 x 4 1/2 x 2 5/8 - inch loaf pans.
Mix flour, baking soda and salt in medium-size bowl. Pulse 1/2 cup sugar with the lavender in a food processor until lavender is ground.
In large bowl, beat butter, lavender-flavoured sugar, remaining 1 1/2 cups sugar and vanilla until fluffy, 3 minutes. Beat in eggs, one at the time. In a small bowl combine sour cream and milk. On a low speed, alternately, beat in flour mixture with sour cream mixture, beginning and ending with the flour. Divide between pans.
Bake at 350 F for 55 minutes or until tester comes out clean. Cool on rack 10 minutes. Remouve cakes from pans and let cool completely.
DRIZZLE:.
Microwave water and lavender for 30 seconds on HIGH power. Let stip for 5 minutes. Strain out lavender flowers and discard.
Once cake is cool, whisk lavender water and the confectioner sugar. Drizzle over both loaves. Slice and serve.