Lamb Shanks With Madeira and Olive Sauce
Prep 15 mins
Cook 1 hr 30 mins

This is one of my favourite lamb dishes. It can be frozen. Used to be a cheap one until the chefs realised lamb shanks are the best part of the lamb.
Directions
Heat oil in a flameproof casserole dish (12 cup capacity) add pepperoni, cook, stirring until browned; drain on paper towel.
Add lamb in batches and cook until browned, remove from dish.
Drain all but 1 tablespoon of oil from dish and add onions and garlic cook stirring until onions are soft.
Return pepperoni and lamb to dish, add olives, paste, tomatoes, stock Madeira and rosemary, bake, uncovered in a moderate oven 180dC for 1 1/4 hours or until lamb is tender.
Stir in cornflour and water cook stirring until mixture boils and thickens.
Most Helpful
Icelandic lamb is so wonderful, but they're a bit snobbish about it. Rack of lamb & leg of lamb are prime meats & shanks are pkg'd w/"stew meat"! So shhh, we must be very quiet about this dish & how good shanks can be or the price may go way up here too! I used my own lamb stock & cooked it in a "cooler" oven for a longer time as others did. The aroma was heaven & the gravy rich & full of flavor. My DH loved it, but said he could do without any tomato taste the next time & there will be many I'm sure. Thx for posting this!

We enjoyed this dish cooked by Latchy, herself, when we visited her recently. It was superb - one of the best meals we've ever eaten! In the version Latchy cooked for us, she substituted the madeira with marsala, the pepperoni with Spanish chorizo and she also added some crushed anchovies to the sauce. She served the shanks with polenta and a simple salad of rocket dressed with lemon juice and olive oil. Truly a memorable meal! We had the leftovers the following night, reheated in the microwave and it was equally wonderful. Thanks Latchy - can't wait to cook this myself.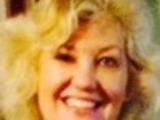 We really enjoyed this. You know it's good when all conversation stops and everyone just concentrates on dinner. LOL. I did make a few changes, since I didn't have Madeira, I used about 1/3 brandy and 2/3 red wine. I also used canned roma tomatoes and fresh rosemary. This will go into my favorites folder. Thank you!