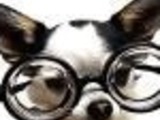 Kumquats have a sweet, edible skin and bitter juice. Chef Allen Susser uses this often-ignored fruit to make mojitos, a popular Cuban cocktail.
Directions
Reserve 4 kumquat slices for garnish.
Place remaining fruit slices in a large cocktail shaker.
Add the sugar, 4 of the mint leaves and lime juice.
Crush the kumquats and mint into the sugar with a bar mallet or large spoon until sugar dissolves.
Pour in the rum; shake well. Fill two tall glasses with crushed ice; strain mojito over ice.
Fill the glasses with club soda; stir lightly.
Garnish with remaining mint leaves, kumquat slices and sugar cane.