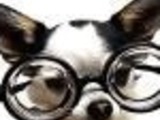 Kumquats have a sweet, edible skin and bitter juice. Chef Allen Susser uses this often-ignored fruit to make mojitos, a popular Cuban cocktail.
Directions
Reserve 4 kumquat slices for garnish.
Place remaining fruit slices in a large cocktail shaker.
Add the sugar, 4 of the mint leaves and lime juice.
Crush the kumquats and mint into the sugar with a bar mallet or large spoon until sugar dissolves.
Pour in the rum; shake well. Fill two tall glasses with crushed ice; strain mojito over ice.
Fill the glasses with club soda; stir lightly.
Garnish with remaining mint leaves, kumquat slices and sugar cane.
Reviews
Most Helpful
I like these little fruits. So when I saw this drink I had to try it. It's very good even though I did it for 1 in two small glasses. So I think I put too much club soda. But it was still good. I'll have to try it again unfortunately ;) Thanks Chef Kate.
Not one of my favortie fruits but I was game - glad I dared try it. These will send you to Cuba and you won't need plane fare! Hubby loved it and so did I. Made for ZWT3. Cheers Kate!