MC Baker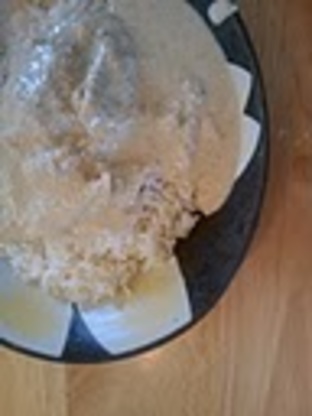 A mild northern Indian sauce, with yogurt, nuts, and spices. Variations can be served with chicken, lamb or vegetables, accompanied with flatbread or rice. Adapted from Chef Panna Lal Sharma.

Great recipe! Mild nutty flavor, yoghurt and cardamom noticable, delicious with rice and chicken. Suggestions - Salt at table. - Use bay leaf instead of curry leaf if necessary. - Use hot water (to cover) to soak nuts. - Makes about a quart - Use sparingly, save extra in fridge.
Soak almonds, cashews and cardamoms in water for at least 15 minutes.
Put almonds, cashews and cardamoms into blender with yogurt, milk, pepper and salt, and blend until smooth. If mixture is too thick, add water and blend again.
Put oil in frying pan and cook garlic paste and ginger paste over medium low heat until light brown.
Add saffron, curry, and yogurt mixture, and cook for 7 minutes.