Ketjap Manis Spinach Plus
Bergy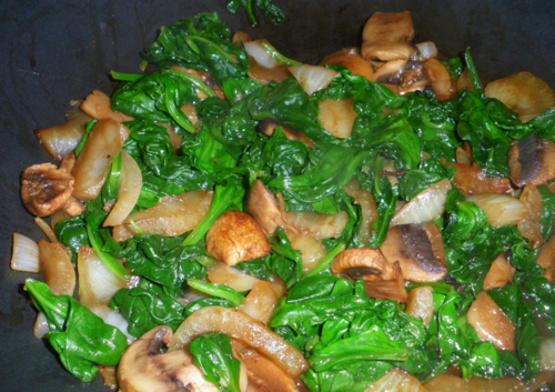 Ketjap Manis is a sweet soy sauce - there are several recipes for it here on Zaar or you may purchase it ready made. It adds another dimension to the spinach. Hope you enjoy it as much as we did
Heat a large skillet or wok, spray wiht Pam.
Over medium heat brown the onions (apprx 8 minutes).
Add mushrooms and cook until the are lightly browned(4 min).
Add spinach and flip it getting the mushrooms & onions all through it.
Do not over cook just cook it long enough to heat through & wilt (3 min).
Add the ketjap manis and stir through (2 minutes).
Serve.