Kathy #2 - Bean Sprout Salad (Zwt II - Asia)
jrusk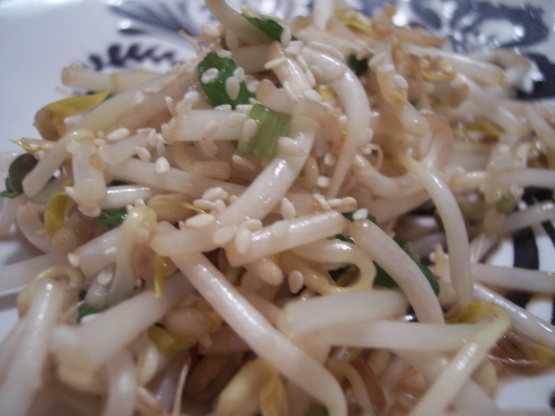 Another of my sister's favorite recipes from her "Wei-Chuan Cookbook" by Huang Su Huei she originally found this when she lived in Taiwan. Like the last, this is so easy to fix.

Very good! I thought there wouldn't be enough dressing but it was just fine! I added sesame seeds as well. Will make it again. Thanks for the recipe!
Put sprouts on serving dish. Top w/shrimp & green onions.
Mix remaining ingredients in sml bowl & drizzle over top or toss like a salad.