Joe's Crab Shack Crab Dip
SharonChen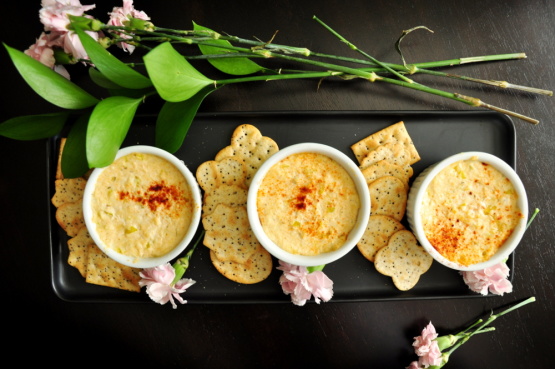 Copy Cat recipe from google search. Posted in reply to a request.

I doubled the recipe for four people and it was inhaled!!!! My neighbor and I started eating it before our husbands got inside and they complained we didn't leave them enough. I did use jalapenos instead of green peppers.
Mix cream cheese, mayo, sour cream, and butter until smooth.
Blend in salt and paprika.
Stir in onion, green pepper, cheese, and crab meat.
Bake at 350F for 10-15 minutes, until bubbly.