Jen R.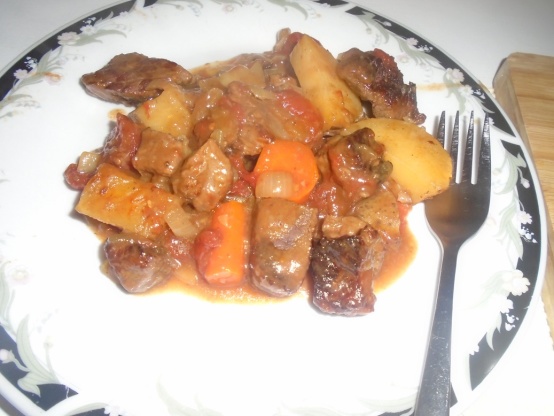 This is actually a stew my 8 year made herself. It has a lot of flavor to it.
Heat oil in a deep frying pan. In batches brown cubed beef on all sides.
Remove Meat from pan and put in roaster with potatoes.
In the same pan saute onions and carrots. Sprinkle with flour and 2TBS tomato juice from stewed tomatoes, cook for 2 minutes stirring constantly.
Add beef broth, maple syrup and herbs. Stir over low heat for 3 minutes until mixed well.
Pour the vegetable and beef broth over meat and potatoes and add the stewed tomatoes in roaster.
Put cover on and put in oven at 350°F Cook for 2 to 3 hours.
Stir before serving.