Barb G.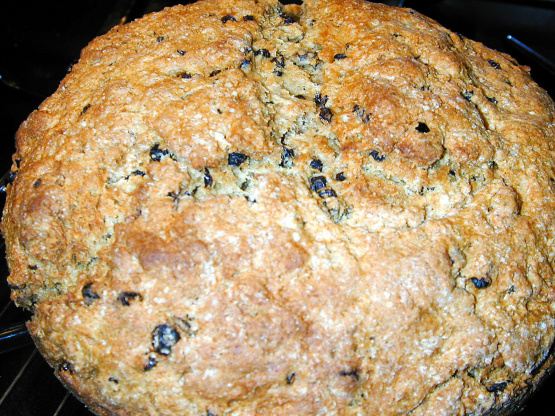 A hearty bread to complement any table. This Soda Bread uses lowfat Yogurt. This is also good adding 2 teaspoons caraway seeds. The recipe comes from Stoneyfeild Farm.

Lovely. Really "Irish" soda bread is just a scone, isn't it? I added caraway seeds. So tender and luscious. Perfect with corned beef, scalloped cabbage and white beans with paprika. MMmmmmmm!
Preheat oven to 350 degrees.
In a large mixing bowl, combine dry ingredients.
Cut in butter until clumps are pea-sized.Stir in currants and yogurt.
Turn the dough onto a floured cutting board, knead 1 minute, and shape into a round loaf;
Slice an x in the top of a loaf and bake on a greased baking sheet for 45-50 minutes,yields one 8-inch loaf.