Individual Blueberry or Apple Crisp
Derf2440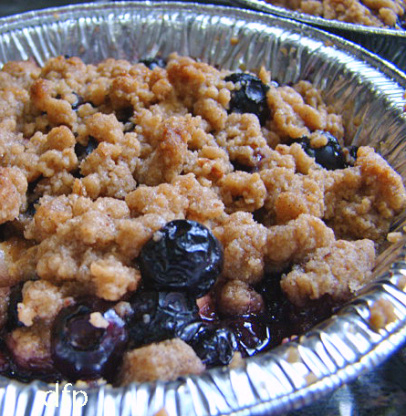 From Penzey's magazine (Vol. 2, Issue 4); attributed to Hope Moberg of Royal Oak, Michigan. I loved the idea of individual crisps -- portion control is everything!
Preheat oven to 350.
Divide blueberries (or apples) between 6 individual ramekins or custard cups.
In a bowl, combine lemon juice, flour, brown sugar, butter, salt, and cinnamon. Stir with your fingers until ingredients are crumbly.
Sprinkle the topping over the fruit and bake at 350 for 25 minutes.