Hungarian Vegetarian Cabbage Soup
Parsley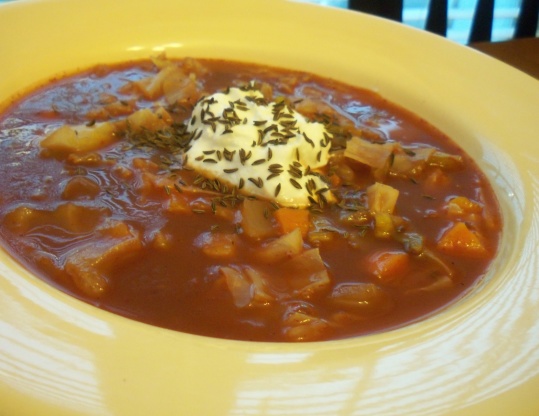 We traditionally have this soup during the Passover week.

I've made this soup several times now and absolutely love it.
Combine everything except the carraway seeds and yogurt in a large pot.
Bring to a boil, reduce heat, and simmer uncovered for an hour.
When serving, garnish with yogurt and carraway seeds, if desired.