Hot Sweet and Creamy Cocoa!
Annacia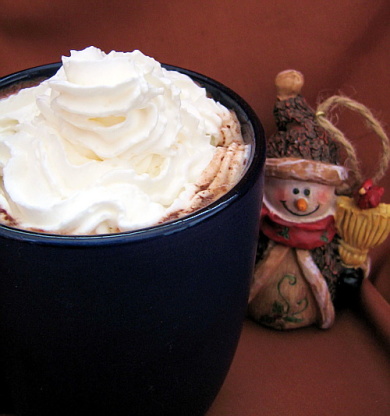 This is a rich version of cocoa and what a treat it makes! In the 18th century Europeans married milk with chocolate and sugar. Soon after, it became a very popular after dinner drink! Adding a pinch of cayenne gives it a little spice too! Adapted from Country Living magazine.

What a wonderful, rich cocoa! I used 100 percent dark drinking chocolate. WIll make this again for sure! Thanks for posting!
Made for Best of 2010.
Whisk sugar, cocoa, and 3 tablespoons milk together in a small saucepan over low heat until smooth.
Stir in 1/2 cup each of milk and cream and bring to a simmer over medium-high heat.
For extra richness, stir in 1 tablespoon bittersweet chocolate. Or add spice with a tiny sprinkle of cayenne pepper.
Top with marshmallows. Enjoy!