Ed M.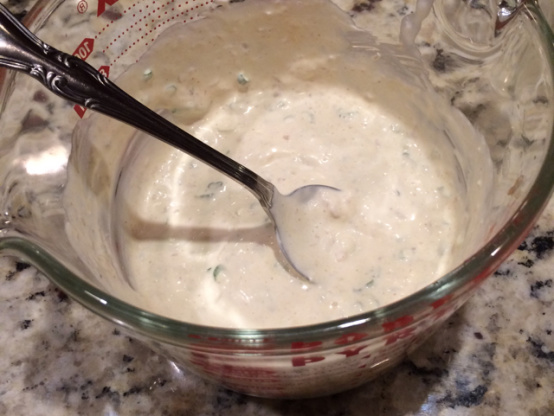 This sauce is good with roast beef, pork or chicken.

I made a prime rib roast and at the last minute needed a quick tasty horseradish sauce - this definitely was it. We like a good kick so I added more horseradish. This is so easy because it is ingredients from the fridge - thanks Inez for the yummy sauce!
Combine all ingredients in small bowl.
Cover and refrigerate.