j1m404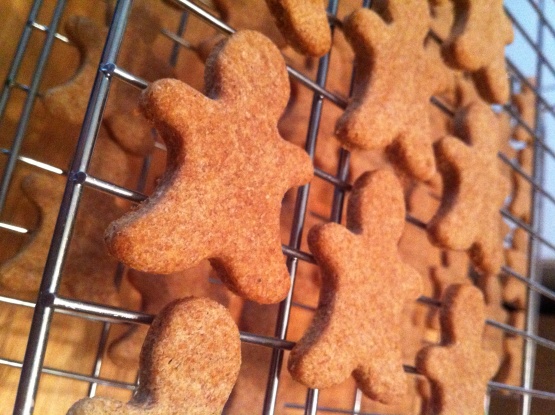 I use any shape cookie cutter, the dogs can't tell the difference! They just love the taste! Any flavor baby food will work...veggie, meat, etc.

Mix all ingredients together and knead for 3 minutes.
Roll out to 1 inch thick.
Use a dog bone shaped cookie cutter, and place biscuits on an ungreased baking sheet.
Bake in preheated oven at 350 degrees for 20-25 minutes.
Makes approximately 2 dozen doggie biscuits.