Three ingredients (minus the salmon) to a simple, special salmon that can be served any night of the week or to company.
Directions
Preheat broiler. In a glass measuring cup, whisk together orange juice, hoisin sauce, and honey.
Season salmon with salt and pepper, and place on broiler pan skin side down. Brush half of the hoisin sauce mixture on salmon.
Broil salmon about 4 inches from the heat source 10 minutes.
Drizzle remaining sauce over salmon and serve.
Reviews
Most Helpful
Loved it, loved it.
I left off the salt and pepper because I forgot about it, don't think it needs it really. Was just cooking for myself. I am sure hubby will love it too. Served with steamed broccoli and white rice.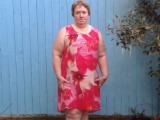 Simplicity at its best. So much flavor from 3 ingredients, which makes it one of the best kinds ofrecipes. Quick and easy to make for dinner on a work night. Used sockeye salmon and it was wonderful. We had leftover potatoes and veggies with this but I really wished I had made some rice.

Very good and very easy! Thanks!