Hershey's Chocolate Syrup
Pam-I-Am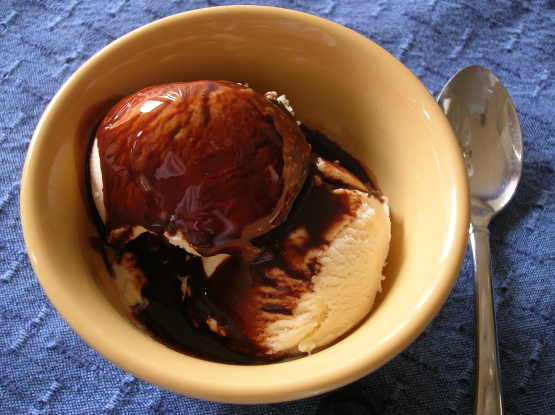 I got this recipe from CopyKat. I guessed on the serving amount, as it differs from person to person depending on taste.

If it's any help to anyone, I've found that if you simmer this syrup for about 10 minutes, stirring all the time, it does thicken up and there's no need to add any thickener to it. It keeps better without cornstarch.
Combine cocoa, sugar, and salt in a saucepan.
Add water, and mix until smooth.
Bring this mixture to a boil.
Allow it to boil for one minute, be careful this does not over boil.
Remove from heat, when this cools add the vanilla.