loof751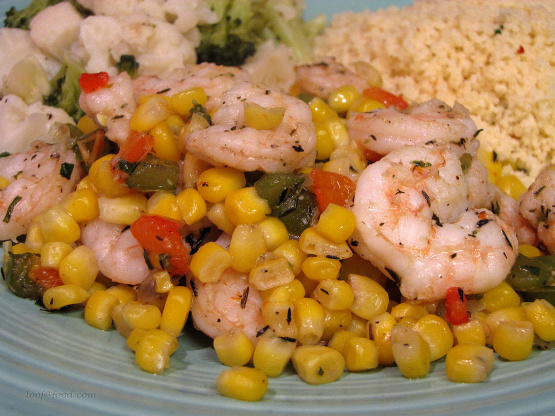 Quick entree, that is so easy to make up when in a hurry.
In a large skillet, saute onion, and green pepper in butter for 2 minutes.
Stir in the corn, sugar, salt, basil, thyme, and pepper.
Cover, and cook over medium-low heat for 5-8 minutes, or until corn is tender.
Add shrimp, cook, and stir for 3-4 minutes or until shrimp turns pink.