Jubes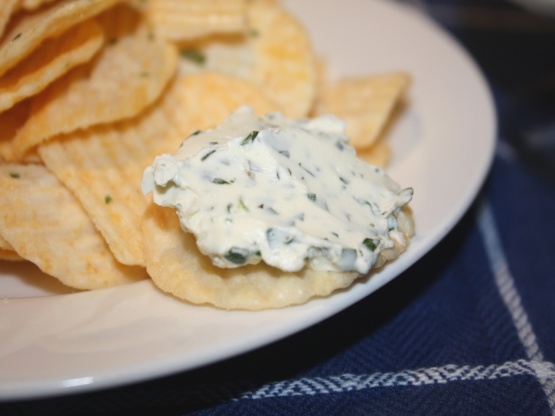 A cream cheese based dip flavoured with a mix of fresh herbs. We have enjoyed this spread on rounds of sliced cucumber and also in pastry cases topped with smoked salmon. The mix of herbs and amounts can be varied to taste and availability.

I re-purposed this recipe just a bit. Instead of a dip I used it as a sauce and it was great. The addition of a small amount of light cream was all it took. After sauteing a mix of fresh broccoli, carrot slices and some mushrooms I simply added the "dip". It melted down and made a very tasty sauce for the veggies. Made for PAC, Fall. 2012
Blend or process all ingredients until smooth.
Store covered in refrigerator for at least 2 hours or preferably overnight before using to allow flavours to develop.