Herbed Chicken Dijon With White Wine
Dot1222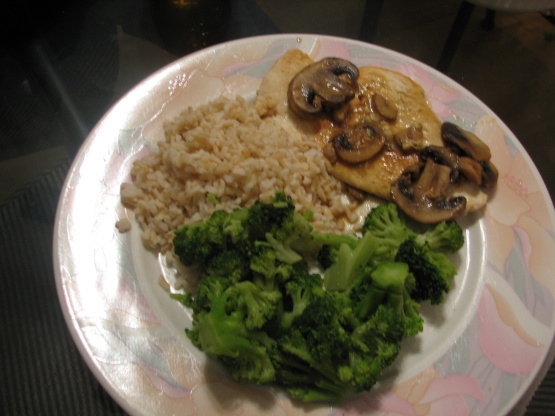 Got this off a box of Swanson chicken broth. It is the best chicken I have ever had!
Heat oil in 12" skillet over medium high heat.
Add chicken and cook for 10 minutes or until well browned on all sides.
Remove chicken and set aside.
Increase heat to high. Stir in chicken broth, wine, Dijon mustard, lemon juice, garlic, rosemary, thyme.
Heat to a boil and let cook five minutes.
Return chicken to the skillet and reduce heat to low. Cover and cook for 10 minutes until chicken is cooked through.