Healthy Oatmeal Raisin Spice Cookies (1 Ww Point)
Annacia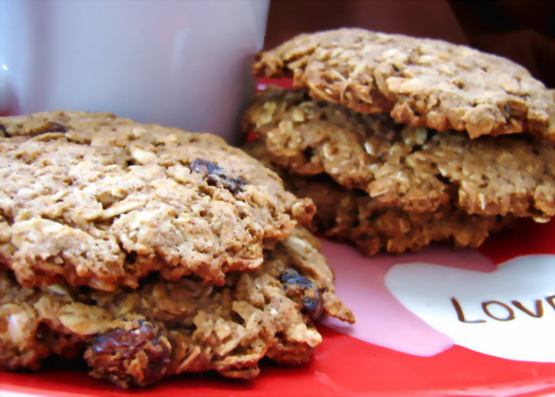 This is a recipe I've used for a while, and when I started WW, I tweaked it a bit to get it a little healthier!

I thought these were wonderful...didn't taste diet-y at all! I made the recipe as written with one substitution...my nutmeg seems to have grown legs and retreated, so I just used a bit of clove. Turned out soft on the inside, with crispy edges. I'd serve these to a non-dieter....DH loved them! And they made the house smell wonderful. Will be making these often, thanks so much for sharing!
Mix all dry ingredients.
Add in applesauce, egg and vanilla.
Mix until completely blended. You may need to finish mixing with your hands.
Shape into balls the size of walnuts. Place on a greased cookie sheet 2 inches apart.
Bake at 350 degrees F (175 degrees C) for 11-13 minutes until edges are lightly browned.
Cool 5 minutes on baking sheet, then remove cookies to baking rack to finish cooing.