Healthy Chicken Enchiladas
ande7897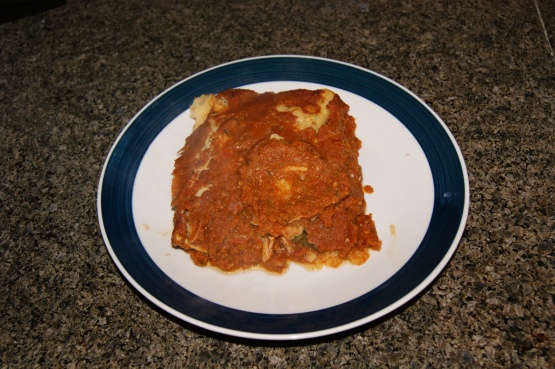 Found on the American Institute for Cancer Research's website. A healthy, good-tasting enchilada. By the way, these enchiladas turn out huge, so one will most likely be enough for one person. Also, this does take a while to make, but it's worth it. One problem with these enchiladas is that they're high in sodium, but you can easily leave out some salt or reduce the amount of sauce you put on the chicken.

This recipe was excellent! They tasted very similar to the famous Chuychanga at Chuy's here in Austin- without all the guilt :-) Next time I will add some cayenne to spice it up a bit. Thanks for posting this recipe!
Preheat oven to 400 degrees. Lightly coat a baking sheet with oil spray. Place tomatoes, onion and garlic on sheet. Bake 15 minutes or until onion and garlic are golden. Remove vegetables, cool, and transfer to a blender. Add chili pepper, cumin, salt and pepper, and puree until smooth. Set a aside.
Prepare enchiladas: Combine paprika, cumin, and chili powder, in small bowl. Mix in oil and just enough water to form a paste. Rube paste on chicke. Set chicken aside for 15-30 minutes. Grill or broil chicken 5 to 7 minutes on each side or until juice runs clear when pricked with a fork. Cool. Cut into thin strips.
Lay tortillas on a work surface. Cover each with 1/4 of the chicken, 2 tablespoons cheese, and 2 tablespoons green chile. Roll up and place in a 9 by 13 inch baking pan, seam-side down. Cover with sauce. Bake at 350 degrees 17-22 minutes or until sauce bubbles.
Enjoy :].