Ham & Egg Under a Blanket
Outta Here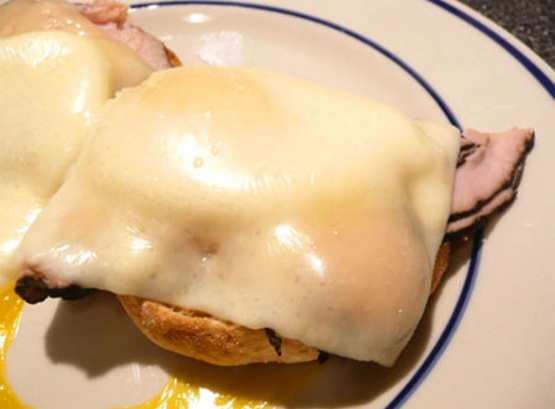 An informal dish when it is just you on the weekend.

Great light dinner. I subbed multi-grain English muffin and used deli sliced Black Forest ham and sliced havarti. Will be making this again.
Preheat oven or toaster oven to 400*F (205*C).
Poach egg in simmering water.
While egg is cooking, toast and butter bread. Put ham slice on toast and warm in oven.
When egg is cooked, place on ham and sprinkle with cheese to cover.
Put in oven to melt cheese.