Boomette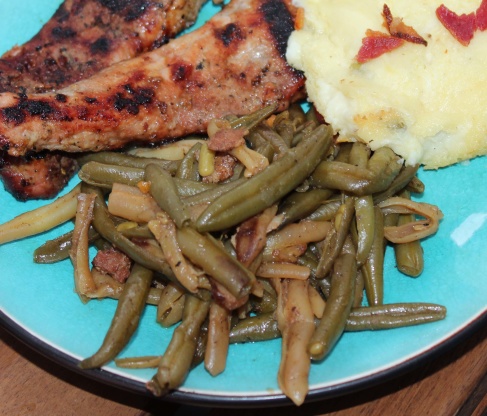 A favorite Southern summertime treat made best with fresh produce!
I would have like to use fresh beans, but unfortunately the one I had were not good anymore. So I had a bag of frozen green and yellow beans with baby carrots that I used. This recipe was perfect. The beans didn't taste like frozen like usually. I think I could have received family with this recipe without them noticing it was frozen beans. The fact that they cooked in water and bacon gave them a great taste. Thanks Porfavorcorona :) Made for Name that ingredient tag game
Combine ingredients in large saucepan.
Cover and simmer for about 1 hour.