hsafo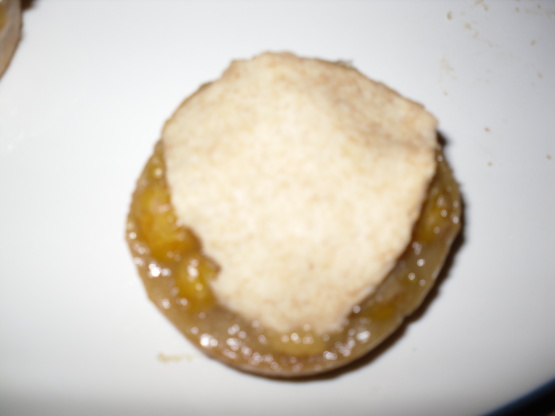 We bought ground cherries at our local farmer's market last weekend...They looked so interesting and had such a unique taste. After searching and searching, I found a few recipes for ground cherry pie. This combines the best of a few different recipes. We didn't have quite enough ground cherries to make a large pie, so I used a silicone cupcake mold and made mini pies. Delicious served alone or with icecream!
Preheat the oven to 425 degrees.
For the crust: Combine flour and salt in a food processor.
Slowly add cubes of chilled butter.
Slowly add ice water until the dough forms a ball.
Roll out the dough for the pie crust bottom and place in a pie pan.
There is enough dough to make a lattice or rustic top crust.
For the filling: Mix cherries, sugar, water, and flour in a bowl.
Pour into pie pan on top of bottom crust.
Make lattice or rustic top crust and place on top of filling.
Bake at 425 degrees for 20 minutes. Then lower the oven temperature to 300 degrees and bake for 30 minutes, until the pie filling is set.