PaulaG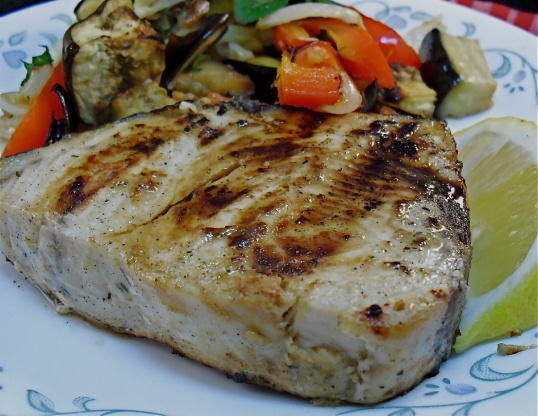 Grilled swordfish is positively delicious and makes an incredible change from the regular carnivorous BBQ's. It can also be cooked on a rack or tray 4 inches below the heat source I the oven & broiled. Prep time includes marinading.
Place steaks in shallow pan or baking dish.
Season with salt& pepper.
Coat both sides with mustard.
Combine juice with oil& pour over fish.
Dot with leaves& dill; let marinade for at least an hour.
Cook on hot coals for 8 minutes.
Turn& baste with remaining marinade.
Grill for another 6- 8 minutes or until cooked through.
Garnish with lemon wedges.