Grilled Portabella Mushroom Burgers - a La Dave
My own recipe taken from watching many, many food shows. I use it as a lower fat and calorie burger substitute.
Directions
Clean mushrooms by rubbing lightly with a damp towel and remove stems (if desired).
Combine salt, pepper, garlic powder, vinegar and 3 tablespoons oil in a small bowl and combine by whisking briskly with a basting brush.
Heat a medium-size skillet to medium heat and coat with remaining tablespoon of oil (if desired).
Brush both sides of the mushrooms with the oil/vinegar mixture and place stem side down in the skillet for 5 minutes.
Brush the top side of the mushrooms with some more of the mixture and turn over.
Grill for another 5 minutes, brushing the stem side once with the oil/vinegar mixture.
Remove from the skillet, place on the hamburger rolls and garnish with your favorite condiments.
Most Helpful
We loved these! I subbed Red Wine Vinegar for the Balsamic (our personal preference) and normally add Italian Spices to my mixture but decided to leave them out this time and make an Herbed Mayonnaise instead. I brushed both sides of the mushrooms with the mixture and let them sit, button side down, for about an hour or so then put them on the grill to cook about 3-4 minutes on each side then topped with a slice of Provolone. We actually preferred your mixture better and the Herbed Mayo with a slice of tomato sent the burger over the top! Thanks for sharing your recipe! Made for All Fired Up Grilling Photo Tag.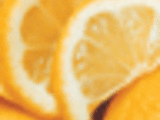 i used apple cider vinegar and added sugar in place of the balsamic vinegar. i fried regular sliced fresh mushrooms in olive oil and added them to my burger with cheese and it was delicious!

The marinade was great.