Grilled King Prawns With Lemon, Garlic And Chilli
Bergy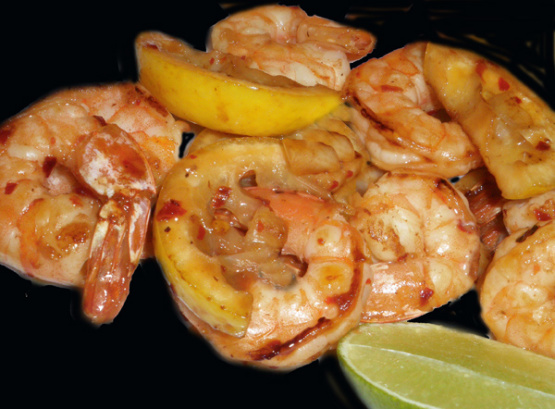 Easy to prepare and cook, this recipe is delicious.

Top Review by Bergy
For flavor this is a 5 for sure. I had 2 problems with the instructions (probably just me) I didn't understand if you cooked them in the shell or removed the shell when you deveined the prawn. Also I wasn't sure if you used only the zest from the lemon or the whole lemon - I opted for the whole lemon and the shell off the prawn - This is do again recipe for sure - we enjoyed them very much
Remove prawn heads and cut away the legs, then slit the backs of the prawns lengthwise with a sharp knife.
Devein, then place the prawns in a bowl.
Add the remaining ingredients and mix to combine.
Set aside for one hour to marinate.
Preheat BBQ or grill to high, add prawns to the flat plate (or if using the grill place prawns on a flat heat proof tray) and cook for 5 minutes, adding some marinade, until cooked.
Serve with lime wedges.