lazyme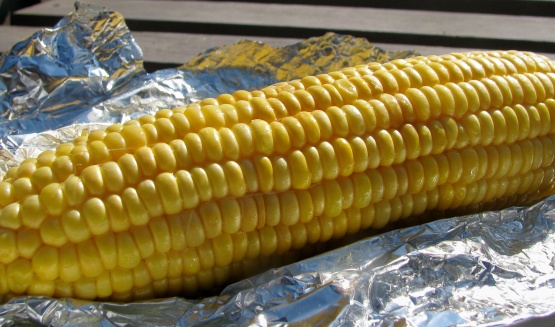 Different way to have your corn. My hubby and I lovs it this way, and you already have the butter on it, so no hassle that way either! Wonderful in sooo many ways!

This recipe is so simple yet so yummy! The perfect BBQ accompaniment. Be careful that you don't cook them any longer though as they do burn. Recommended!
Heat up grill.
Take each sheet of foil and butter with one tbs where corn will be touching.
Roll it and pinch the ends.
Put on grill with medium low flame and turn after five minutes to other side.
Listen for crackling, whereas it might be burning!