Junebug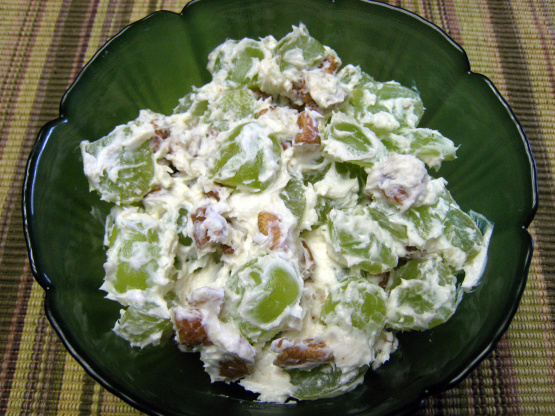 This is a very old recipe, about 100 years. The combination of garlic and grapes sounds strange, I know, but try it. It's absolutely fabulous.

This wonderful and unique combination of ingredients is chilling in my refrigerator now. Even without the chilling time, though,it is as your say.....fabulous! I used more garlic...2 cloves....which I minced and it doesn't overpower the grapes at all. It is a keeper!
Combine first 5 ingredients and mix until smooth.
Gently fold in grapes and nuts.
Chill thouroughly, about 2 hours.
Serve as a salad on lettuce leaves.