Green Beans with Tomatoes
Derf2440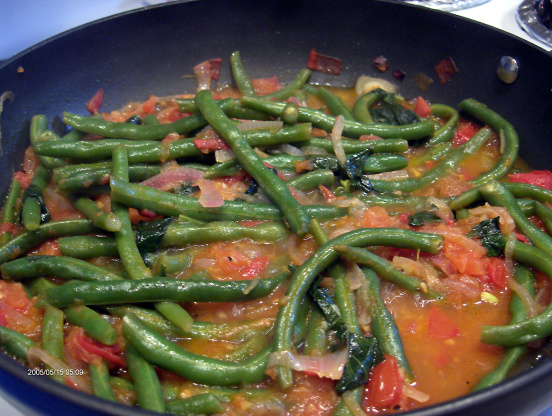 Fresh Tomatoes are the key to this delicious side dish. Easy and tasty, even passed the 10 year olds picky taste buds.
Heat oil in a large frying pan with a cover.
Add the onion slices and cook until just soft (5-6 minutes).
Add the tomatoes and cook about 6- 8 minutes until soft.
Stir in the water and season with Salt& Pepper.
Stir in the beans and coat them with the sauce.
Cover and cook over moderate heat for approx.
15-20 minutes.
Stir occasionally, and add more water if sauce dries out.
Serve hot or cold.